Historical Society meets 2nd Tues. of every month at 1 pm.
Friends of the Library meet the 2nd Monday of every other month, with the next meeting set for Aug. 10.
Kids Crafts and Super Snacks (provided by the Health Dept). Every Friday, May 22 to June 25. 4-5:30pm.
Knitting with Carrie - June 3, 5:30-6:30. June 15, 10am-11am. July 1, 5:30-6:30. July 20, 10am-11am.
Ventriloquist Kevin Horne - June 17, 6 pm 
Magician Marty Hahne - July 12, 6 pm
Please check back for more information as we add new events.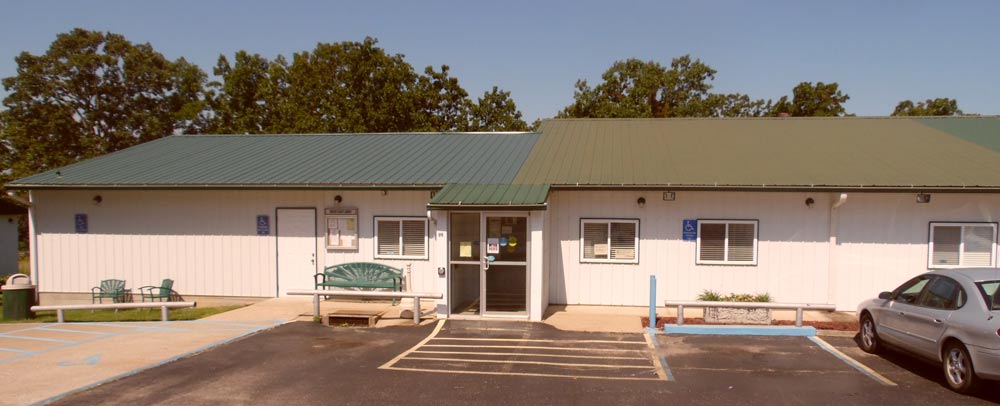 COVID-19 INFORMATION UPDATE
The Library is Open - Regular Hours
We are back to our pre-Covid hours:
Monday through Friday from 9:30am until 7:00pm.  
Saturdays, 9:30 until 1:00pm.
NEW: We have lifted the limit on people in the building, groups are back in action and we have resumed interlibrary loan service.
If you are not comfortable entering the building, curbside pickup is available by telephone or email request.  Curbside service will continue until further notice.
Please practice social distancing and be considerate of others when visiting the library.
Computer use is restricted to one hour.
Groups and programs normally held at the Library will be postponed until further notice.
Inter-library loan requests may be made, but at the present time, that service is also temporarily postponed.
The Library continues to offer e-book downloads, and 24/7 Wi-Fi access (that signal extends to the parking area of the Library.)
Notices and updates can also be found on the Library's website and Facebook page.
The Library Staff and Board extends special thanks to the community for continued support and appreciates your patience during this unprecedented time in history.
Please note that our Wi-Fi is on 24/7 and is an open network. We have Overdrive available through our MoLib2go (ebook consortium). We are offering special arrangement curbside service.
Patrons can call the library 417-745-6939 or email hickorylib@hotmail.com with questions, renewals etc.
Thanks, and stay safe!
Home Learning Resources Now Available from Scholastic and Tumblebooks 
Scholastic is currently offering an online site with five days of learning to support off-site education. More material will be added to cover a 20 day span.
If you would like to use access this program, please click here for full details and a link to the program itself.
And Tumblebooks is offering free access to K-6 educational books, Teen books, Audio books for all ages, and Romance books for adults. Go to our information links page to access them.
HICKORY COUNTY LIBRARY
Missouri Career Center Access Point
LIBRARY HOURS
Monday through Friday: 9:30 am to 7:00 pm
Saturdays: 9:30 am to 1:00 pm. Closed Sundays
PLEASE NOTE: There will be more interviews for Census Takers. We will announce the dates as soon as we know them. 
Visit the Library today to see what's new! We offer bestseller books as well as old favorites, new release movies, and a 24/7 wireless internet/hotspot.
You can borrow books for 4 weeks and keep new movies at home for 3 days. And of course, it's all FREE to the public.
News, Book Reviews and More
Sign up here to receive our monthly email newsletter, The Town Crier. See what's new on the shelves, read some book reviews, and be among the first to learn about special events at the library.
Come explore the Hickory County Library. There's a lot to discover and enjoy!
Volunteer at the Library
Volunteers are always welcome! If you or someone you know would be interested in volunteering at the library, please call Stacy at 417-745-6939.